Alternate slices 2018

Three people, two worlds, one room. Whichever reality Finola finds herself in (the one where she and Matt are doing up their new home and Nick is visiting or the one where she and Nick have just returned from Peru and are visiting Matt) she wonders how different things might have been.
Creative Team
Written by Julia Bolden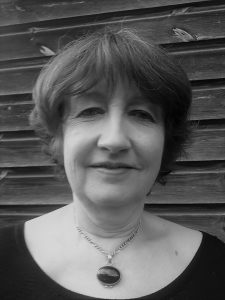 Julia Bolden staged her first play, The Bossy Aunt, in the classroom, when she was 10. She has had three plays performed at The Edinburgh Fringe (1980, 1982 & 2009). She co-wrote and toured seven shows for children in the mid-80s and wrote a pantomime which was performed at The Wycombe Swan. She won a writing competition with Two Birds in 1998, which toured (as a double-bill with Dancing on the Forecourt, which she co-wrote). Since moving to Cambridge, in 2007, she has had more than 30 short pieces staged by WRiTEON, including Falling Apart, Joy and Vivienne (based on her mother's war-time diaries and performed by her daughters), Yes And…, Starting Over, Happy Anniversary (Corpus Playroom), 'Tis Folly – A Princess's Tale (Wimpole Project) and, most recently, Your Opinion Counts, plus short plays in London Festivals, sketches at various venues and one-page plays in Menagerie's Hotbed (Junction).
Directed by Richard McNally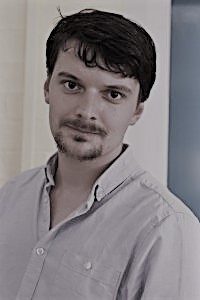 Richard studied Drama at Anglia Ruskin before working for four years as assistant producer of professional theatre company Cambridge Touring Theatre (CTT). Since leaving CTT he has founded Twisted Willow Theatre, joined the Bawds committee and become artistic director of WRiTEON. Passionate about new writing, Richard helped devise and also directed the sell-out success Seven Words For Love (2015) and the critically-acclaimed Butterfly Effect (2016).
Last year for Bawds, Richard directed Sean Baker's 2017 drama festival entry, Anyone Can Dance, starring James Inman and Lisa Wight. The play was highly successful, winning numerous awards and getting to the England Final of the All-England Theatre Challenge. He also served as Assistant Director under Sean Baker for Emma in 2017.
Cast
Finola- Jenny Scudamore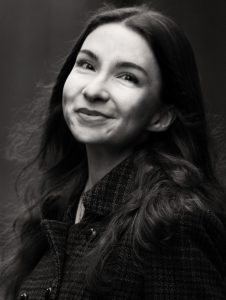 Jenny comes from the West Country, where as a teenager she discovered Shakespeare and  played Electra in The Oresteia, and has been acting and directing on and off ever since.  While reading English at Cambridge she spent much of her time in the ADC and Playroom playing leading roles in Medea, The Prime of Miss Jean Brodie, Andorra, Translations, and others, while also dabbling in film and radio.
She refuses to "give up the day job", which involves devising software products for arts organisations.  But in recent years she has played leading roles in Creditors, Becky Shaw, Cat on a Hot Tin Roof and Arcadia.  She also occasionally wears various hats with the local new-writing group WRiTEON, for whom she particularly enjoyed playing a malevolent SatNav.
Matt- Steven Kitson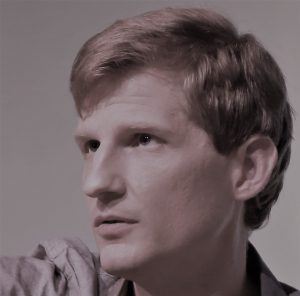 Steven came to Cambridge to study computers and, discovering that that was as boring as it sounds, now spends his free time acting, writing and fencing. His appearances at the Corpus Playroom include Overrule and Gustav in Creditors. At other venues in Cambridge he has performed in The Hobbit, Wyrd Sisters (as the Fool) and Arcadia. His script Imago was shortlisted for the Edinburgh TV Festival New Writing Award.
Nick- Ashley Harris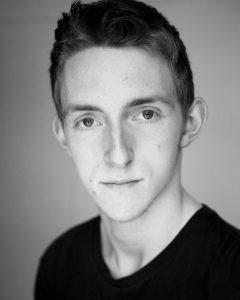 Ashley Harris trained at Mountview Academy of Theatre Arts. His acting credits include Edmund, in a UK tour of The Lion, The Witch and The Wardrobe and Banquo in Macbeth (Theatre in Education). He works as a performing arts lecturer. He is also a playwright and has had various short plays published. His local directing credits include Our House, which he co-directed (Mumford Theatre) Three Twenty Five, which he also wrote (Robinson Theatre) and Redemption Song (Corpus Playroom). This is the first time he has acted in The Playroom.
Butterfly Effect 2016
WRiTEON, in partnership with Twisted Willow Theatre, produced this fully-staged play that ran at the Corpus Playroom between Wednesday 25th May and Saturday 4th June 2016.
Varsity- Four Star Review:
"The raw power of the cast and the scope of the production were awe-inspiring, and I found myself nursing a little tear towards the end."
Cambridge Theatre Review- Four Star Review:
"This show was deeply satisfying, and produced a profound effect upon its audience."
Local Secrets:
"Absolutely outstanding new play…Gripping from start to finish "
Want to see the production? Below is our exclusive excerpt video:
The Book of the Script
Want to own a limited edition copy of the script? This exclusive 115 page extended edition includes material not included in the stage production. It also features a foreword written by dramaturge Kim Komljanec that delves into the fascinating collaborative process behind the play and also includes notes on the authors. Don't miss your chance to purchase your copy of this critically-acclaimed production. Books can be purchased for a bargain £8. Please follow the link below:
The Production
Wait … what has just happened? Oh.
In the time it takes a butterfly to flap its wings, whole lives fall apart. We collide or even just brush against each other and in that moment, we cause immense changes. Changes that have practical, legal, emotional, relational or societal consequences which no one could have predicted. With each decision we make, we change the world which, in turn, changes ourselves.
Imogen and Jack are spending a Saturday morning in the park with their daughter Sarah who is going off to university soon. There's cracks in the family relationships. Meanwhile, Ben is having a hard time coping with his loved one's depression and is putting his own job at risk. At the same time, Melissa struggles being a single parent with only her friend Clare to confide in. But in a blink of an eye, their worlds are turned upside down by a terrible accident.
Do accidents really happen? Or is everything someone's responsibility? Could all tragedies be avoided? Unlikely.
But once a tragedy does happen, what remains? What is it that made us who we are and how much of ourselves can we hold on to after an accident that split our lives open?
Butterfly Effect is a collaboratively written piece by local playwrights who have been challenged to explore cause and effect via a new dramaturgical approach. This innovative production is being brought to you by WRiTEON in partnership with Twisted Willow Theatre.
The Cast

Directed by Richard McNally, the cast was as follows:
Imogen– Suzanne Emerson
Jack– Declan Lynch
Sarah– Emma Von Schreiber
Melissa– Amber-Page Moss
Clare– Tamsin Baty
Ben– Max Digby Carpenter
Beth- Saskia van Ryneveld
Lawyer– David John
Pete– Colin Simpson
The Writing Process
The collaborative process by which the play was created (led by Dramaturge Kim Komljanec) started with a playwriting workshop with 25 writers:
Inspired by the central scene of this new play written by Kim, the writers were then given two weeks to write scenes of their own. Ten of these scenes were then chosen to be used in the final production. The writers of the chosen scenes were:
Melanie Taylor, James Stedman, Richard Peoples, Rachel Mariner, Philip Webb Gregg, David Lambert, Trish Rawson, Sue Whitney and Julia Bolden.