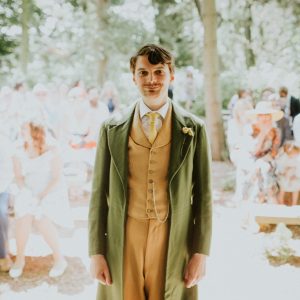 Richard McNally is the artistic director of Twisted Willow Theatre. He is most passionate about directing but he also produces, stage manages and (occasionally) does a bit of acting. He graduated from Anglia Ruskin University with a degree in Drama, before working for four years as Assistant Producer of professional theatre company Cambridge Touring Theatre (CTT). Upon leaving CTT he set up Twisted Willow Theatre.
Richard is also on the committee of Cambridge writing group WRiTEON, drama group Bawds. For WRiTEON Richard has artistic directed seasons of new writing, directed numerous plays and performed in script in hand readings. He also runs workshops called "Get it Write" to help writers develop their work.
 For Bawds Richard directed Sean Baker's 2017 drama festival entry, ANYONE CAN DANCE starring James Inman and Lisa Wight. The play was highly successful, winning numerous awards and getting to the England Final of the All-England Theatre Challenge. He also served as Assistant Director under Sean Baker for EMMA in 2017.
Theatre Biography
Role
Production
Company
Date
Venue
Director
You Know Carol…
James Stedman Plays
2021
Online
Producer/Writer/Actor
WRiTEON's Zoomologues
WRiTEON
2020 – 2021
Online
Writer/Actor
Lucy & Ron
2020
BBC Radio Cambridgeshire
Director
Blood Music
WRiTEON
23-27 July 2019
The Corpus Playroom
Artistic Director
The WRiTEON Stage Festival
WRiTEON
23-27 July 2019
The ADC Theatre
Stage Manager
Club Cirque
The Neon Moon Cabaret Club
11 May 2019
The Junction
Stage Manager
Club Cirque
The Neon Moon Cabaret Club
2 March 2019
The Junction
Stage Manager
The Shadow Circus- Proud Mansion
The Neon Moon Cabaret Club
3 November 2018
Proud Mansion, Brighton
Stage Manager
The Shadow Circus
The Neon Moon Cabaret Club
27 October 2018
The Junction
Stage Manager
Wild West Spring Ball
The Neon Moon Cabaret Club
21 April 2018
The Junction
Director
Producer
Alternate Slices
Twisted Willow Theatre
24 – 28 July 2018
The Corpus Playroom
Assistant Director
Emma
Bawds
5 – 9 December 2017
The ADC Theatre
Stage Manager
Hellfire
The Neon Moon Cabaret Club
28th October 2017
The Junction, Cambridge
Stage Manager
The Electric Rodeo Circus
The Neon Moon Cabaret Club
30 & 31 March 2017
20 May 2017
16th September 2017
The Junction, Cambridge
Cromer Pier
The Southbank Centre
Director
Stage Manager
Anyone Can Dance
(All-England Drama Festival Grand Final)
Bawds
23rd March 2017
28th April 2017
25th May 2017
3rd June 2017
15th & 16th September 2017
The Marven Centre
The Mumford
The Barn Theatre
Macmillan Theatre
The Corpus Playroom
Actor
First Stage Winter 2017
WRiTEON
19th November 2017
The Golden Hind
Director
Actor
First Stage Spring 2017
WRiTEON
22nd January 2017
29th January 2017
The Boathouse
Director
Shades of Lipstick
Twisted Willow Theatre
15th June 2016
CB2 Basement
Director
Co-Producer
Butterfly Effect
Twisted Willow Theatre/WRiTEON
25th May – 4th June 2016
The Corpus Playroom
Artistic Director
Director
Actor
First Stage 2015
WRiTEON
25th October – 6th December
ADC Theatre Bar
Director
Actor
MaD 2015
WRiTEON
5th-26th July
9th July
ADC Theatre Bar
Hotbed Festival- J3
Director
Producer
Seven Words For Love
Twisted Willow Theatre
26th – 30th May 2015
The Corpus Playroom
Assistant Producer
Robin Hood
Cambridge Touring Theatre
Summer 2015
Around 50 Outdoor Summer Venues
Assistant Producer
Alice The Musical
Cambridge Touring Theatre
Summer 2014
Around 50 Outdoor Summer Venues
Assistant Producer
Treasure Island
Cambridge Touring Theatre
Summer 2013
Around 50 Outdoor Summer Venues
Assistant Producer
Hard Times
Cambridge Touring Theatre
Autumn 2012
The Mumford Theatre
Assistant Producer
King Arthur and the Sword in the Stone
Cambridge Touring Theatre
Summer 2012
Around 50 Outdoor Summer Venues
Actor
Ablutions
Classworks Theatre
8th July 2012
Classworks Theatre
Actor
The Crack
Phil Vasili
44105
London
Actor
Sackgasse
Anglia Ruskin University
9th & 10th June 2010
The Junction
Director/Actor
A Midsummer Night's Dream
The Loyal Shakespeare Company
25th – 28th March 2008
The Mumford Theatre
Actor
The Wonderful World of Dissocia
Anglia Ruskin University
2008
The Mumford Theatre
Actor
Romans in Britain
Anglia Ruskin University
2007
Covent Garden Drama Studio
Actor
Rex Futurus
Emmet Brown Productions
Fri 1st August 2008 – Sat 16th August 2008
The Zoo Studio, Edinburgh
Actor
Director
Producer
Exclusion Room
Poppard Youth Theatre Group
2007
Government Conference
Actor
Director
Producer
Troubled Waters
Poppard Youth Theatre Group
2007
Government Conference
Actor
A Midsummer Night's Dream
Red Rose Chain
2006
Rendlesham Forest
Actor
Lunch in Venice
King Edward VI's Grammar School
2006
The Garage Theatre
Actor
Burn
King Edward VI's Grammar School
2006
The Garage Theatre