Alternate Slices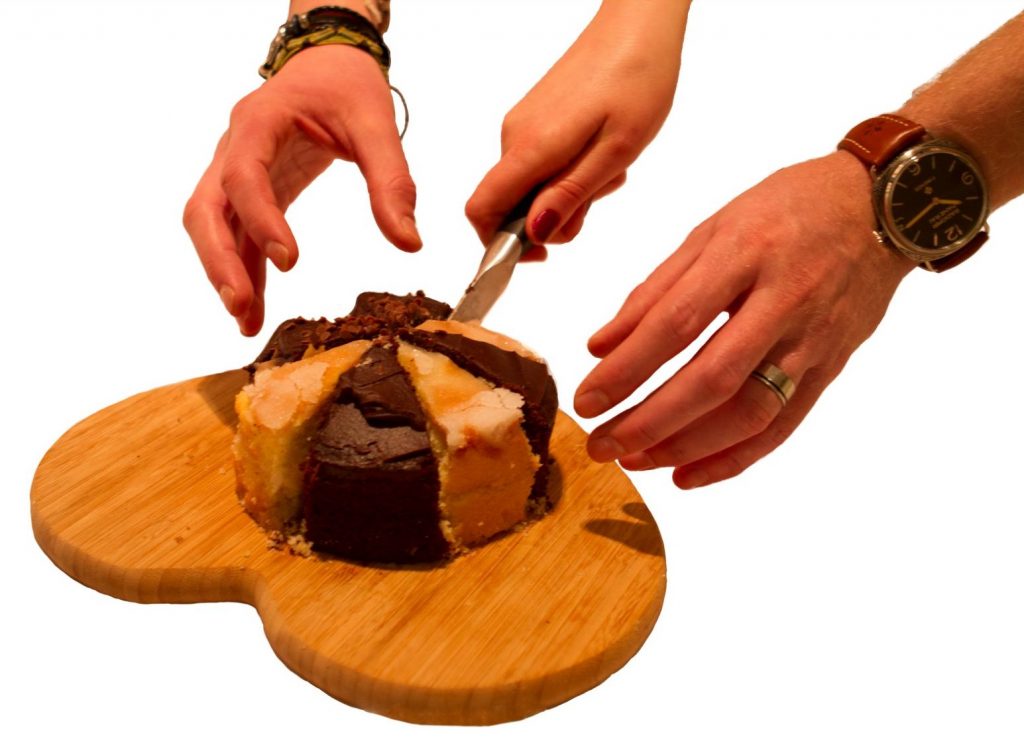 AUDITIONS
SUNDAY 18TH MARCH- 2.30pm – 5.30pm
Ross Street Community Centre
In this unique romantic comedy written by Julia Bolden two parallel realities find Finola alternately setting up home with DIY enthusiast Matt and exploring the world with adventurer Nick. Whichever lifestyle she has found herself drawn into, Finola wonders if she could have cut her cake without it crumbling.
We hope that you will be able to audition for this exciting, innovative new play! It is being produced by Twisted Willow Theatre and directed by Richard McNally. It will be staged at the Corpus Playroom from Tuesday 24th – Saturday 28th July 2018.
Character descriptions below. In (1) Finola is engaged to Matt and in (2) she is in a relationship with Nick. The action of the play switches between both realities:
FINOLA – female, 30s, feisty, outspoken, self-motivated, capable, affectionate, strong-willed but also adaptable and willing to compromise to please others
1. engaged to Matt, enjoying doing up their new house together and planning their wedding, alongside making good progress in her career. But can't help wondering if life with Nick would be more fun.
2. having a ball with Nick and enjoying a flexible working life while travelling with him but envious of Matt's nice new house and practical approach to life and wondering if Nick will ever be ready to settle down.
MATT – male, 30s, down to earth, reliable, sensible, traditional, practical, technical, a bit geeky, not very adaptable
1. engaged to Finola, enjoying setting up home together and planning their future but feels a bit threatened by Nick's intrusion
2. enjoying doing up his new house just the way he likes it but a bit lonely and envious of Nick's relationship with Finola
NICK – male, 30s, adventurous, self-confident, outgoing, open to new possibilities but a bit selfish
1. free spirit, goes where he wants, does what he wants when he wants but a little envious of Matt's relationship with Finola
2. enjoying sharing his itinerant lifestyle with Finola but a little concerned that she might prefer the settled one Matt could offer her
Rehearsals will be held on some weekday evenings and Saturdays starting in May. You will also have the privilege of workshopping the script as it is in development.
Corpus Playroom
Tuesday 24th – Saturday 28th July 2018